Antiparos Island Holidays
With a serene Cycladic landscape and a history dating back 5000 years, Antiparos is an island that is located very close to the the island of Paros.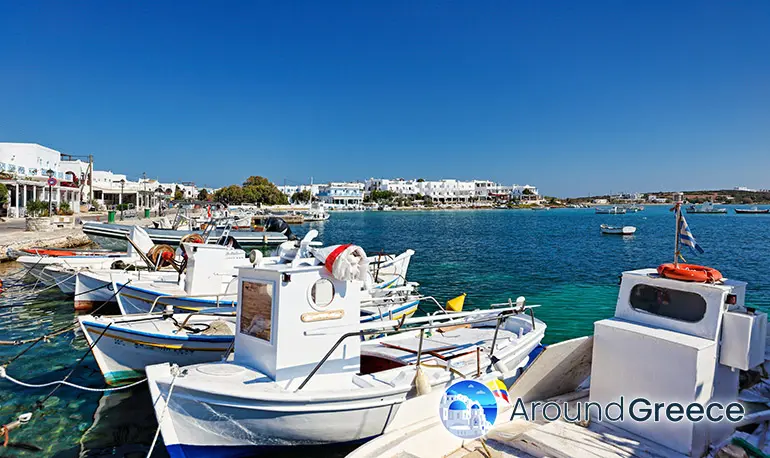 The charming white houses, with the crystal clear waters and beautiful beaches provide a perfect setting that has slowly begun to get more and more popular throughout the years.
The capital and port of the island is Chora (Hora), and is the most inhabited settlement on the island. The town is very picturesque and the colourful port offers a warm and hospitable welcome to visitors arriving here.
There is a small marketplace where visitors can find necessities and mingle with the locals. There are many lovely houses around the town and also the old Venetian castle, which if you visit, you will find inside the four quaint old churches of Agios Antonios, Christos, Agios Ioannis and Agios Nikolaos.
Around Antiparos are many lovely small islets that are well worth visiting if you have the chance. One such islet is that of Despotiko, which you can visit by boat from the small coastal village of Agios Georgios, located at the south of the island.
Recent excavations at the area have brought to light graves from the Protocycladic period. Another beautiful islet is that of Salago is located to the north of Chora, and other excavations here uncovered the ruins of a settlement dating from the Neolithic period. It is considered to me the most ancient in the Cyclades.
Another attraction on island is the cave of Antiparos, where you can see walldrawings from the Archaic and Roman periods. Also inside are some beautiful stalagmites and stalactites.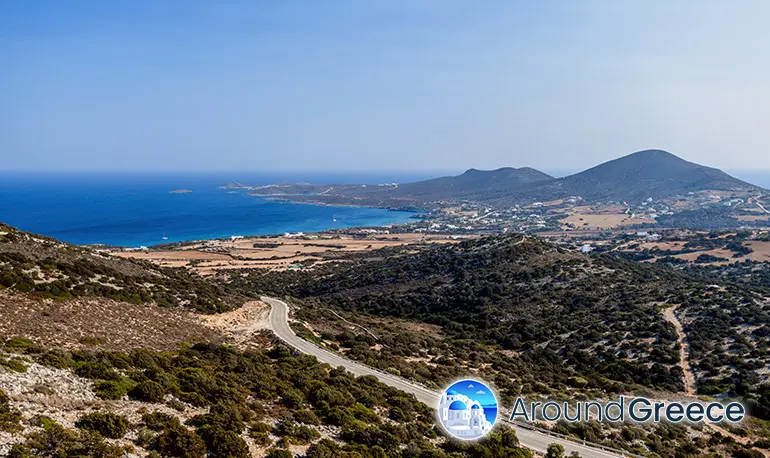 Antiparos has some many beautiful beaches all over, but the most popular include Sifneikos Yialos, Psaraliki, Agios Spyridonas and Kato Psaralike. During the summer months, these beaches are ideal for swimming and relaxation.
Visitors to Antiparos will find a wonderful selection of accommodation available including apartments, rooms and studios for rent. There are some charming traditional tavernas on the island where you can enjoy a wonderful selection of tasty cuisine as well as fresh fish and seafood.
There are boat connections with Paros via either Parikia and Pounda, which is located just opposite Antiparos.