Holiday Guide to Greece
It's not just great holidays at the beach which you can enjoy when you visit Greece. There are so many other types of unique holidays waiting for you when you arrive. Greece is the perfect destination for weddings and honeymoons, as well as alternative holidays including agrotourism and ecotourism.
As far as travel destinations go, Greece and the Greek islands are known throughout the world for being one of the top holiday destinations. There are so many beautiful islands that you can visit, as well as the historic city of Athens, and lots of other places around the mainland.
The country is ideal for alternative holidays and the geology of the country make it a great place for getting closer to nature and the land. You will find that there are lots of opportunities for agrotourism and ecotourism holidays in Greece.
There are lots of destinations that you can travel to for an agrotourism experience, where you can get back to basics with nature and learn all about the Greek way of living, with the various foods and harvests that are grown here. You can also pay a visit to a farm and get involved with the production of crops, dairy products and even assist with the animals.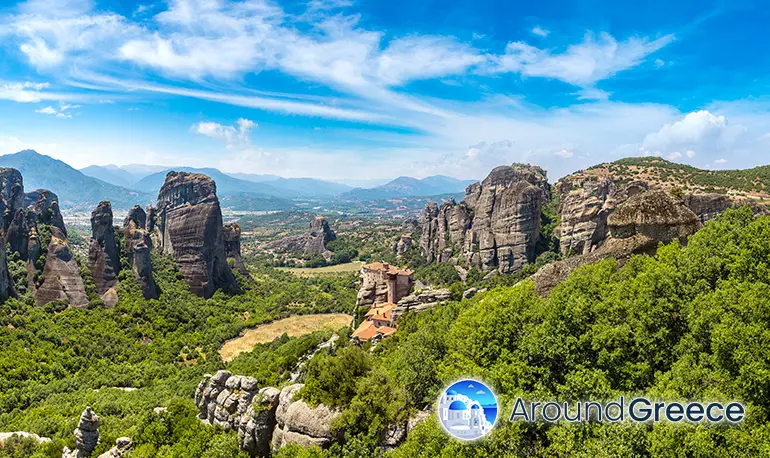 Greece is home to a huge range of animals, birds, wildlife and fauna, making it a perfect place to visit for ecotourism holidays. There are lots of places of extreme natural beauty all over the mainland and the islands. You can find dense forests, dominating mountains, wetlands and lakes, and lots of other places where you can experience firsthand the natural beauty that makes Greece such a special place.
All over the country and countless monasteries, churches and other holy sites. These attract huge numbers of visitors each year who travel to Greece for a religious reasons. You can visit many of the monasteries and learn about the way of life of the monks and nuns who live there. There are some fascinating locations in Greece for religious tourism such as Mount Athos, and the stunning area of Meteora where the monasteries are built high up on huge rocks.
Greece is also a great holiday destination for couples and lovers. There are so many beautiful destinations for romantic holidays with your loved one. From the islands of Santorini and Mykonos, to the cities of Athens and Thessaloniki, there are so many great places where you can enjoy some very special moments with your partner. The Greek islands are also one of the top destinations in the world for honeymoons, as well as weddings. There are various locations where you can enjoy your special day and share it with all of your family, friends and loved ones.
Greece has so much more to offer than you might initially think. As well as the unique sandy beaches, crystal clear waters and the historic and archaeological sites, it also has a lot to offer those who want to have a more hands-on experience and to get back to the basics, or to enjoy the natural beauty and simple things in life.