Karditsa Holidays
Karditsa is one of the four counties that together form the region of Thessaly. Karditsa borders with Trikala on the north and with Larissa on the east. As with many other areas of mainland Greece, Karditsa is an extremely beautiful places, with mountains dominating the landscape.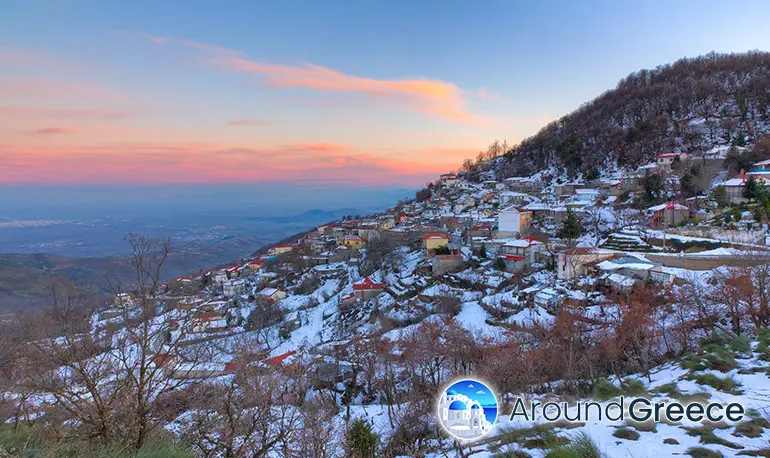 Nature and vegetation thrives in the region, and during the months of spring, an extremely beautiful array of colours and aromas fill the scenery, creating an exceptionally pretty place in which to enjoy peaceful and relaxing holidays.
The capital city of Karditsa shares the same name as the county, and it is the trading and economical centre of the region. One could even go say far as to say that is it the capital of beauty and magic in the region.
The traditional villages of the mountainous area of Argithea are surrounded by the beautiful forest of the Agratha mountain. It is in this exquisite part of Karditsa that you will find the stunning Lake Plastira.
This lake region is one of the most beautiful you will anywhere in Greece, and is a place of extreme beauty. Rich in nature and vegetation, the region of Lake Plastira is one that visitors will instantly fall in love with. Lake Plastira, along with the charming area of Tavropos are ideal for those seeking alternative holidays and ecotourism.
The areas are brimming with immense natural beauty. Words can barely describe this part of Karditsa, and visitors to the region should try their best to pay a visit here. It will be something you will always remember, and make your holidays all that more special.
Pezoula and Neohori are just two of the charming villages that surround Lake Plastira, and which offer a lovely selection of accommodation and entertainment facilities. You will be able to find some quaint traditional hotels providing very comfortable accommodation.
Karditsa is also an excellent base from which visitors can venture out and explore some of the other surrounding areas of Thessaly, as well as the regions of Epirus in the west and Central Greece (Sterea Ellada) in the south.
There are frequent national bus (KTEL) connections with the cities of Athens and Thessaloniki as well as a good rail network, operated by the national rail company OSE.