West Macedonia Holidays
The region of Western Macedonia, in the north of Greece is one of immense natural beauty, and is a truly unique and inspiring part of the country.
In Western Macedonia, you will find a wonderful collection of beautiful lakes, such as the famous lakes of Kastoria and Prespes, and beautiful rivers such as the Alkiakmonas river, which supplements the absence of sea in the region.
For those who love and appreciate nature at it's most finest, the West Macedonia region offers a unique setting of immense forests and mountains, bringing visitors into contact with nature at it's most wild.
The region is extremely popular for those who seek an alternative holiday, away from the crowds that can be found at other tourist destinations in Greece. There are several organised installations providing a range of alternative activities, such as trekking, mountain climbing and many others.
The natural beauty of the region also makes it a place where one can very easily relax and unwind, and come to appreciate the simple things in life. The spring season in West Macedonia is one of vast beauty, when the flowers, trees and plants blossom after the the cold winters. The region becomes a place of immense colour and aromas.
The faculty of Edessa in West Macedonia is a very popular destination for visitors to the region, and the beautiful waterfalls that you will see here are simple amazing.
Western Macedonia is formed of the counties of Grevena, Kastoria, Kozani and Florina. Each of these charming counties offer a wonderful selection of destinations for beautiful holidays throughout the year.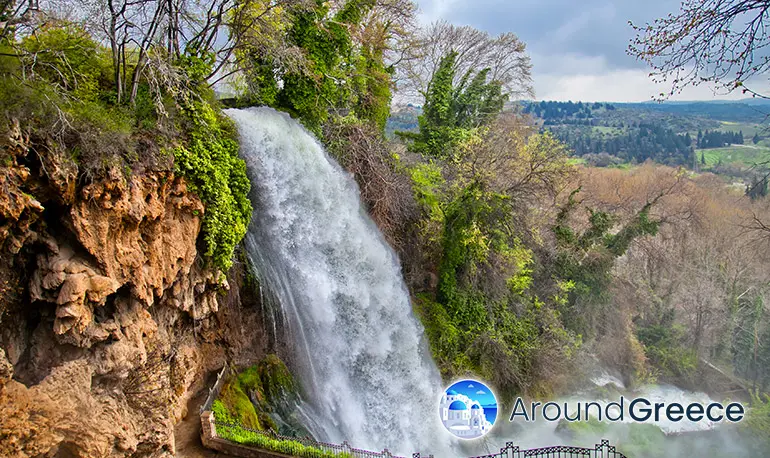 During the winter months, the ski centre of Kaimaksalan is in operation, and here you can enjoy ski and winter sports at a top rate ski facility, with some truly inspiring and stunning panoramic views.
The region is one of great historic importance and there are many traditional customs that the residents of this area have maintained throughout the years. The hospitality of the locals is second to known, and all visitors are made to feel extremely welcome.