Koufonisia Island Holidays
Koufonisia is part of the group known as the Small Cyclades, and is located between the islands of Naxos and Amorgos.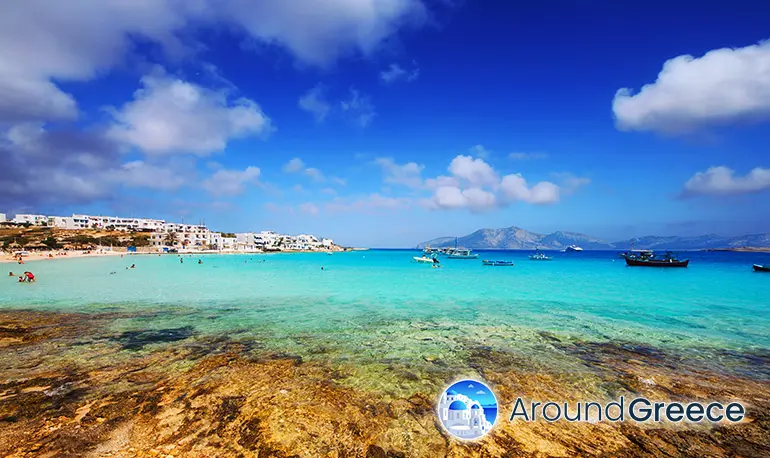 Koufonisia is one of the few inhabitied islands in the Small Cyclades, and is an island of extreme beauty and charm.
Pano Koufonisi (Upper Koufonisia) is the largest of the two islands and offers visitors an interesting selection of accommodation such as small traditional hotels and rooms to let. The smaller island of Kato Koufonisia (Lower) is just 4 miles away.
The most popular beaches in Pano Koufonisia are the beaches of Harokopou, which is located near to the quaint and picturesque harbour, and the beach of Platia Pounda.
Though access to some of the more isolated and sandy beaches is limited, visitors can hire a small boat from the harbous and explore the impressive coastline of the island, and find some truly remote beaches to enjoy swimming.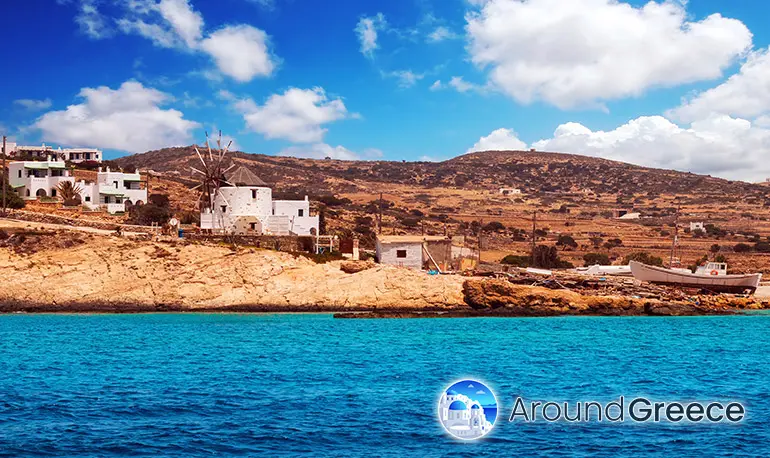 Koufonisia has a great selection of traditional taveras where visitors can find a great choice of cuisine including some local recipies. There are also a few bars and cafeterias where you can enjoy a relaxing drink, as you soak up the charming scenery and friendly atmosphere of the islands.
Koufonisia has boat connections with Athens via the port of Pireaus and also with the neighbouring island of Naxos that is situated close by.
The island has so many beaches, either sandy of with white pebbles, where visitors can have their pick, and relax in the hot summer sun.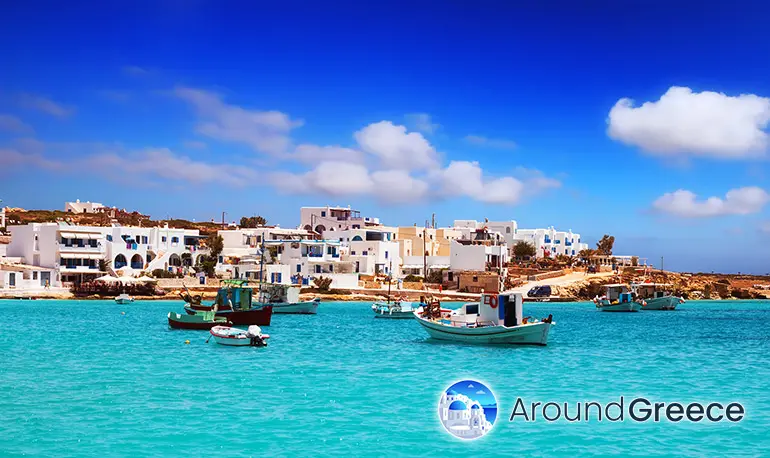 For accommodation, you will find a nice choice of rooms, apartments and studios to let, all offering a pleasant and comfortable stay on the island. As accommodation on Kimolos is somewhat limited, it is advised to make reservations as early as possible if you are planning a holiday on the island.
There are several tavernas offering tasty traditional meals, fresh fish and sea food, as well as some of the local dairy products. There are also several bars and cafeterias providing a range of drinks, good music and a friendly atmosphere.