Best Places to Stay in Argolida
Below you will find information about the various hotels and accommodation that are available in the beautiful county of Arcadia in the Peloponnese region of Greece.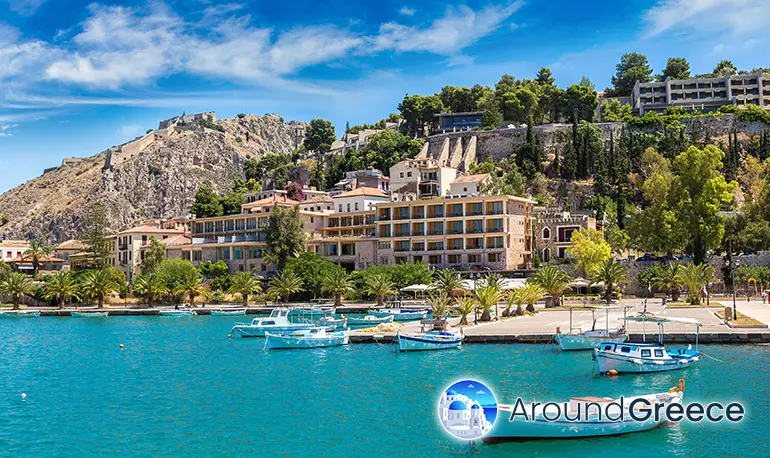 Achaia is a very picturesque part of the Peloponnese and is suitable for holidays throughout the year. The famous ski centre of Helmos makes the Kalavrita region of Achaia one that is popular during the winter season, whilst there are other lovely coastal towns that make it a haven during the hotel summer months.
Image Credits: Argos - Morfeas Hotel | Epidaurus - Gefyra Rooms | Ermioni - Treehouse Holiday Homes | Nafplio - Nafplia Palace Hotel & Villas | Porto Heli - Angelico | Tolo - King Minos Hotel